About HOLLYISCO
HOLLYISCO…Techs, Data, & Bankrolls from The Silicon to The Silicone. A Press and Multi-Media Site Covering Entertainment Technology from Silicon Valley, to Silicon Beach, to Silicon Hills.
Merging the epicenters of Entertainment (HOLLYwood) and Technology (San FrancISCO), HOLLYISCO—a magazine-style blog—focuses on the lifestyle and culture of techies inside the gaming, technology, music, movie, and mobile world, and takes the Sex, Drugs & Rock 'N Roll concept to a whole new level with Techs, Data, & Bankrolls to capture the lifestyles, intrigue, fascination, and inside plays of the newest, latest, and the biggest high-tech rollers today—like Rolling Stone for the lifestyle-techie.
From simple cellphones to smartphones—texting to sophisticated applications has created a world-wide population of a tech-savvy public, conscious of it or not, where individuals feel what Warhol referred to as "fifteen minutes of fame" because technology has become the largest influence in today's society.
HOLLYISCO—striving to be the premier, innovative, online magazine formulating the personal stories and creating a behind-the-scenes look of the "Who, What, When, Where, How, Why, and Why Not" of the technology world—the go-to site in providing the inside scoop and bridging the tech-savvy public with the somewhat mysterious world of technology creation.
TechTainment: News, Reviews, OP-ED, Culture, Glamour, Politech, H-TV, The Techie Minute, and more.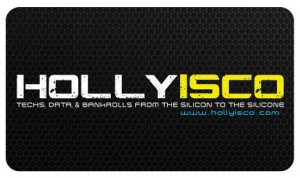 HOLLYISCO TEAM:
Kathleen Blackwell: Founder / Editor/ Writer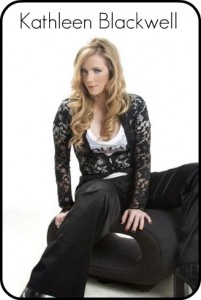 Kathleen Blackwell: Founder & Editor HOLLYISCO • Freelance PR for Tech Startups in Silicon Beach • Previous Executive at Sony BMG Music Entertainment • Founder/CEO Saucy-Wear designer aprons sold at Williams-Sonoma, Sur La Table, Neiman Marcus • Founder of multiple Music/Tech brands (including:) The Techie Awards | The Techie Minute | The .CONTENT. Conference | ROCK STOCK │ Cougar Rock │ KathleenBlackwell.com
Watch Kathleen Blackwell in The Techie Minute:
Welcome to the second installment of 'The Techie Minute'—a 'one minute dish' on tech gossip of the week—like Talk Soup meets MTV News for the tech world. Yes, this is a homemade video—recorded using PhotoBooth, edited using iMovie and Picasa—trying something a little fresh here at HOLLYISCO:
The Techie Minute (VIDEO 2) – 1) Facebook & the No Email, Email 2) Facebook & the Holy Grail & 3) Groupon COO & Spinal Tap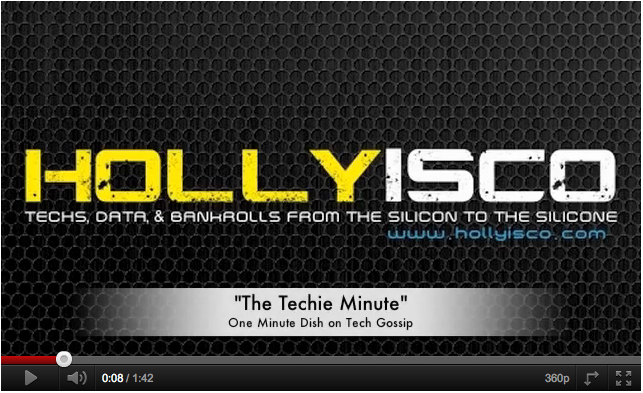 HOLLYISCO – The Techie Minute – Video 2
Watch Kathleen Blackwell video SURRENDERED (theme song for The Techie Minute):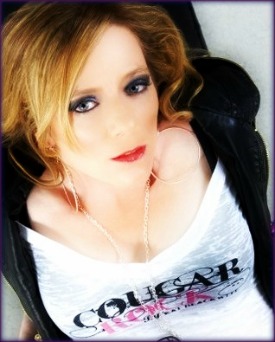 Kathleen Blackwell SURRENDERED
Justin Radeka: Technology Evangelist – Contributing Writer
Justin Radeka, served as former Head of Fishlabs Entertainment U.S where he worked driving mobile game development and business development in the US, Justin also served as Technology Evangelist for ARM Inc., where he worked closely with mobile game developers around the world in driving 3D graphics and games into the market. Prior to joining ARM, He served as Vice President of Developer Relations for Falanx Microsystems where he helped introduce one of the first fully programmable mobile GPU's into the smartphone market. He has also served as Chief Technology Officer (CTO) of EVGA, a PC graphics board manufacturer, and as head of the gaming group at Hewlett Packard where he launched one of HP's first gaming PC's. He works closely with standards organizations to drive 3D mobile gaming. Mr. Radeka has spoken at events such as Electronic Entertainment Expo (E3), Games Developer Conference (GDC), Austin Games Conference (now GDC Online), London Mobile Games Forum, and SIGGRAPH. He has published articles on the state of the mobile game industry. He holds a BA from the University of California.
Want to write for HOLLYISCO? Contact: [email protected]
More About News Coming Soon.