Youtube Sensation Rebecca Black: The New Bieber or the New Future?
13-year-old California girl Rebecca Black, who had prior stage experience in musical theater and in ensemble singing, teamed up with writers/producers Clarence Jey and Patrice Wilson, both owners of a promotional firm that doubles as an "indie record label" called ARK Music Factory, to deliver what has now become one of the latest YouTube sensations, helped not just by the usual Facebook and Twitter trending, but also in part by being featured on Daniel Tosh's Comedy Central show "Tosh.0″. Rebecca's song, called "Friday", rolled out on YouTube on a Friday, March 11, 2011, but by the 18th went so viral as to have been viewed 16 million times, making it perhaps the latest "catchy song of the moment."
Watch Rebecca Black Video for 'Friday'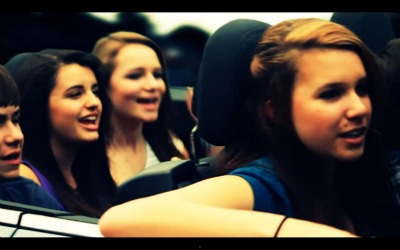 Rebecca Black – Friday
As sure as Black is the new Bieber, Rebecca told Andrea Canning of ABC's "Good Morning America" that while she admits to not being the best singer in the world, she wants to record a duet with Justin Bieber himself. And as sure as "Friday" is drawing those millions of YouTube views, not to mention enough iTunes downloads to not only be competitive with Bieber, but also potentially top its charts by the time you read this, it has also drawn more than its share of backlash, from criticism and parody to—horror of horrors—cyber-bullying. While the latter has been of concern to Rebecca, it hasn't really stopped her from trying to build on that popularity.
It's one thing to cover someone else's songs and make oneself famous, as Greyson Chance and Maria Aragon have done with Lady Gaga, as well as Justin Bieber's YouTube exploits way back in 2008 that he parlayed into success. But it's another to come up with something that's both original and catchy, as Rebecca and the ARK people have done.
While you can say what you want about France's Napoleon Bonaparte, who was certainly one of the most ruthless people of the early 19th century, one quote he was purported to have said went, "Glory is fleeting, but obscurity is forever." Since Rebecca is achieving her share of glory so instantaneously, could she be just as obscure before too long, even if "Friday" ends up topping the charts, and even if she gets to fulfill that dream of hers and record that duet with Justin Bieber?
And what about the $2000 Rebecca's mom Georgina paid to have ARK promote Rebecca and produce her YouTube video for "Friday"? In many instances, it could be said that it was probably worth it, but with her original recording having been so heavily processed on the vocals, Rebecca may eventually have to do the song live and unplugged because, as she told The Daily Beast, "I want to show people there's more to me than they think."
Live performances are going to have to matter to Rebecca because, as much as the Internet has given her all this viral popularity, both good and bad, over "Friday," she's going to have to keep that popularity going by turning it into days and days of extensive touring and playing for live audiences, be it on a daytime TV talk show, a concert stage, or…oh, I don't know, perhaps in front her friends at school?
Even though Rebecca is donating part of whatever proceeds currently being raised from "Friday" to help those affected during Japan's recent natural disasters as well as to school arts programs—nothing wrong with that, to be sure—there will come that time, as I have blogged before, when Rebecca, once she gets older and has more experience, is going to have to learn about the concepts of musical creativity and independence, where she can continue to enhance her own brand of music by writing songs, owning the publishing rights and recording masters, and performing live, combined with self-marketing through social media, rather than let others enhance it for her.
12-year-old Charlie Dane from Oyster Bay, New York is already developing her own brand by writing and performing songs like "Tuesday's Not So Bad." Even though I would guess Charlie wrote this song well before Rebecca Black and "Friday" burst onto the cyberscene, I think she provides a very creative, yet coincidental, counterpoint that's not packaged or processed. The fact that Charlie, at her age, is composing her own songs gives her, at the very least, an advantage over Rebecca in that department.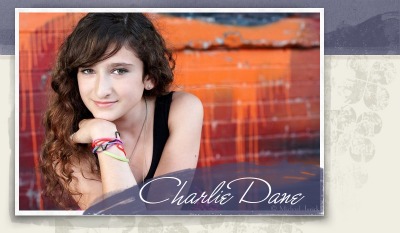 Charliel Dane at The Bitter End Singing 'Tuesday's Just As Bad' – Jan. 25, 2011
While there's nothing wrong with what Rebecca Black and Charlie Dane are doing now, each in their own way, the future of music creativity belongs more with the Charlie Danes of the world than the Rebecca Blacks. But do you think Rebecca Black will have a more lasting popularity because of those millions of YouTube views? That's my question for you.