The 'Little Monsters' Will Learn When They Get Older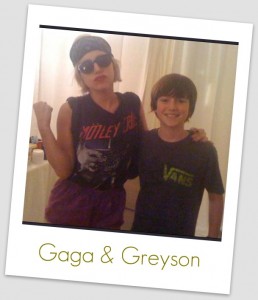 Lady Gaga calls her fans "monsters," and in just the past year, two of them, each in their early teens, have been inspired by the Lady to cover her hits, put themselves on YouTube, and become instant sensations.  First, there was Greyson Chance with 38 million YouTube views for his version of "Paparazzi."  Now, there's 10-year-old Maria Aragon of Winnipeg, Canada, who's been seen 12 million times already with her rendition of Gaga's latest hit, "Born This Way."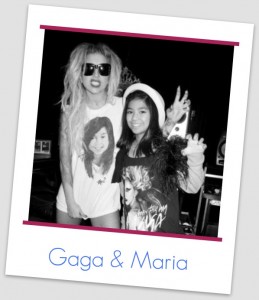 Greyson has parlayed his Gaga-inspired YouTube success into being signed by a major label, recording an album in which he composed some original songs, and earning an opening-act slot on a national concert tour headlined by Miranda Cosgrove of iCarly fame. One would not be surprised if Maria gets something similar down the road, but when she was interviewed last week on a Toronto radio show, the host ended up having her conference-in with Gaga herself, which led to Maria getting tickets, and perhaps, an onstage appearance at Gaga's tour stop in Toronto next month. Time will tell.
World Exclusive: Gaga Talks with Billie and 10-year-old YouTube Sensation Maria Aragon
No telling whether their fame will last beyond the so-called 15-minute standard, coined by Warhol, but as time goes on, and as Greyson and Maria grow older, I think they're going to want to learn the value of being independent, when they get to own their own master recordings, to say nothing of whatever songs each are composing, or will compose.
Watch Greyson Chance Singing Gaga Cover 'Paparazzi'
Greyson Chance Singing Paparazzi
[For more on Lady Gaga and the net explosion, if you are part of the SXSW 2011 Music Conference, there is a panel Friday afternoon, March 18th, called 'What Would Gaga Do?'—with Perez Hilton (TMZ), Meredith Chin (Facebook), Fred Santarpia (VEVO) and Justin Tanter (Vocalist, Semi Precious Weapons)—which will discuss the importance of evolving with technology and embracing the power of the Web.]