iPad: What, Where, and WHY? Can You Take an iPad on a Harley Ride?
I am an iPad user. I use it daily. But is it for the average person that isn't "geeked out"? I have nothing against the iPad, but I have some concerns of its value for the average person. So let's explore, and this goes even for the geeks like me.
What.
First, here are the official specs for iPad 2: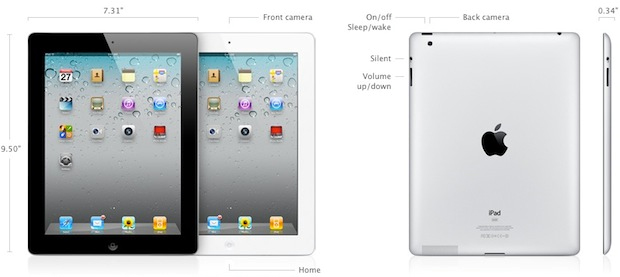 1GHz dual-core A5 CPU
512MB RAM
16GB, 32GB, 64GB storage options
Front & Rear Cameras, front is VGA, rear is 720p
9.7″ LED display with 1024×768 screen resolution at 132 pixels per inch
GPU said to be 9x faster (questionable)
Video output supports up to 1080p
Runs iOS 4.3
10 hour battery life
White & Black color options
3G models are AT&T and Verizon compatible
1.3 lbs
Thinner build
The iPad is a fun, amazing device! I have used it for gaming, web surfing, and in the kitchen with recipes. I have used it for movies and music, trip planning, and Google earth. It seems that whatever I want to find, I can find on my iPad. It's a great device for my lifestyle. I can geek out with the best of them. Ok, ok, not really a balanced opinion. But what it is—makes us want it!
Does it replace your home computer or laptop? There are arguments it does. But in practice, iPad falls short on productivity apps, if you're not an Apple "genius," then simple tasks like printing are not so simple—just something to consider. Can you do all the things you want to do with the iPad?
---
Where.
The best thing about the iPad, admittedly, is the portability of the device—a true computing device that allows me to travel around the world. I use it everywhere I get the chance, but does that justify the purchase, for you? Look, I'm not trying to kill the sales of the iPad, but it is worth a long hard look of whether or not you will use it out on the move. I also have an iPhone. So it seems to me I am doubled-up. I have two great computing devices that are on the road with me. Plane trips are better with the iPad, but long rides on my Harley are better with the iPhone. Take a look at your lifestyle and make that decision of what it means to you to have the iPad with you.
---
Why.
Because it's cool. The iPad is a powerful computing device. It can go with you. And again—it's cool. Simply, it is one of the coolest computing devices made. Tablet devices are becoming prolific. Apple's competitors will be coming strong this year and we will be inundated with choices for our tablet computing needs. But for me, right now, the best one is iPad. Look at the best advice that any geek could ever tell you, go out and live your life and think if an iPad will enhance it. What will you use it for? Realistically. Above all, make sure that you know the "cool" factor is just one part of your decision.