Democratic Congressmember, Zoe Lofgren, represents a constituency in central California that includes parts of San Jose and the Silicon Valley. In late October 2011, after some of her colleagues in the US House of Representatives, led by Congressmember and Chairman of the House Judiciary Committee Lamar Smith of Texas, introduced a bill called the Stop Online Piracy Act [SOPA], Ms. Lofgren declared her opposition to the proposals as "the end of the Internet as we know it."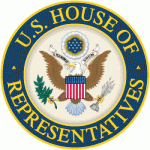 SOPA, sometimes known as E-PARASITE [Enforcing and Protecting American Rights Against Sites Intent on Theft and Exploitation], is the House's equivalent of the Senate's PROTECT-IP [Preventing Real Online Threats to Economic Creativity and Theft of Intellectual Property] bill, in that both are meant to put a stop to websites that carry content that infringes on copyrights, combined with Senate Bill 978, which would criminalize online streaming even of people who sing others' songs on YouTube. Whatever kind of anti-online piracy legislation gets passed, there is the thinking that it could do more harm than whatever good may come of it. How so? Let us count some of the ways:
1. No due process.
Under the proposals, any copyright holder can get a court order to shut down a website that posts any infringing material without giving the accused website an opportunity to challenge such a shutdown in court. On top of that, the owner of such a website could even be denied Internet access…again, without due process.
2.  Guilt by association.
Prof. Mark Lemley of Stanford told the public radio program "Marketplace" that if you so much as put up a link to a website that carries the infringed copyright material, you'll end up just as guilty of "facilitating infringement" as the website that infringes copyright. Even Google, Twitter, Facebook and YouTube could be all but put out of business as a result.
3.  What constitutes a 'copyright infringement'?
David Sohn of the Center for Democracy & Technology commented that under SOPA, "a central issue is that the bill's definitions of bad websites are vague and broad." So much so that the Future of Music Coalition commented that even legitimate sites, both within and outside of the US, could be held for violations of SOPA, thus making the Internet "too wide for comfort." On top of that, copyright owners, by filing a court order against an infringing website, don't have to go to court and explain their actions, which adds to there being no opportunity at justice for the accused.