A couple of subjects from some of my past blogs have been getting some press lately. The first has been doing some new things, while the second has gotten into some deep trouble.
Let's start with Rebecca Black, whom I've written about twice already in light of her instant success from, as well as the controversies behind, her song "Friday." Lately, it seems like Black's fame clock hasn't quite run out yet. First, she did a quickie cameo appearance in the video of Katy Perry's hit "Last Friday Night."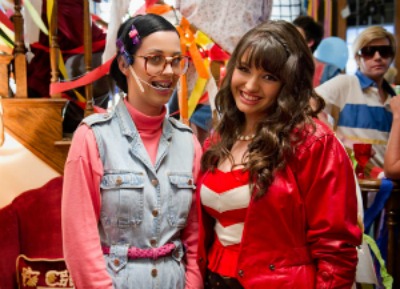 Katy Perry: Last Friday Night (T.G.I.F.)
Now, just as this is being written, Black is about to release a followup to "Friday," entitled "My Moment," which she will put up first on YouTube and iTunes, to be followed in August 2011 by a 5-song EP, which she will release herself rather than through a label, so at least she and her mom are already learning to hang on to those master recordings.
Just a few words of advice to Ms. Black, from a layperson's perspective…just make sure you put together a grassroots tour that would benefit you financially. Options would range from a "mall tour," like everyone from Tiffany to Selena Gomez has done over the years, with a corporate sponsor to back it; to maybe playing some small auditoriums. I was going to suggest "house concerts," but I think you're a bit too popular for those.
While Rebecca Black is getting more time added to her fame clock, Rupert Murdoch, the media magnate whom I wrote about last month for his plans to innovate digital education, is loosing the fame clock. Maybe you've known by now that Murdoch had to shut down one of his newspapers in London after charges circulated that the paper's staff had hacked cellphones of everyone from victims of murder and 9/11/01 terrorism to celebrities and government officials.